Recycled Products
Our recycled products are made from recycled plastics and are durable, clean and easy to use. To find out more or contact Helen on 01664 444 189 or email helen@harby.co.uk.
Stokbord
Stokbord is a sustainable replacement for wood, manufactured from 100% recycled agricultural plastic collected from UK farms. It is:
• Extremely flexible and durable
• Long lasting and does not require any weather treatment
• Great for lining cattle races, stables and gates
• Durable and will withstand chewing, biting and head butting of beasts.
• Suitable for pressure washing
Stokbord comes in a standard size of 8ft x 4ft (2440mm x 1220mm). It is produced in thicknesses of 6mm, 9mm which are usually in stock and available to collect from Scalford Station. 12mm, 3mm and 18mm are also available on request.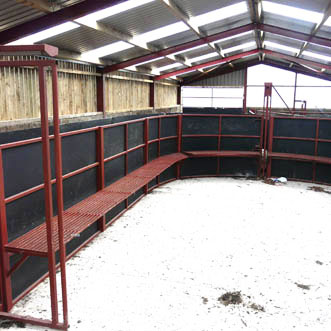 Calf Pens and Lodges
Our range of pens and lodges and strong, non-absorbent and create a healthier environment for young calves.
The calf pens are non-toxic and can be steam cleaned, resulting in less disease build-up. They can be aligned to fit any space.
Dimensions: 1500m (L) x 910cm (W) x 1000cm (H)
Our calf lodges are easy to clean and chew resistant. They include a large rear door for bedding and inspection and are available with front, individual feeding and viewing holes.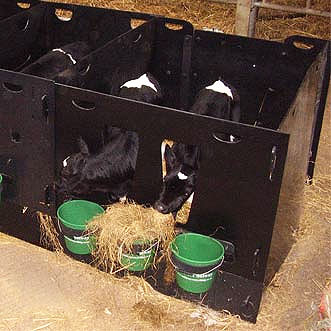 Eco Grid and Fence Posts
Eco grid is perfect for preserving grass and soil in heavily-used areas. The rigid grids require no maintenance and can be filled in for grass to re-grow or filled with hardcore. The simple clip together system makes creating a firm and contained surface quick and easy – perfect for areas with lots of vehicle or animal traffic.
Our recycled plastic fence posts are suitable for use with electric steel wire, sheep wire or barbed wire. New plastic fence posts are also available and are ideal for a wide range of uses, including horticulture, sport areas, gardens and many others.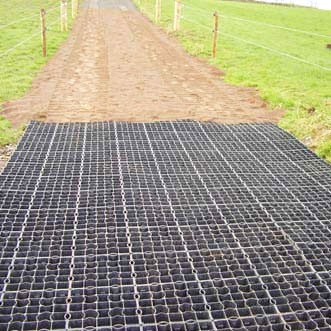 Pig Arks
Our pig arks create a durable shelter for pigs being reared outdoors. They are easily cleaned and will comfortably house two pigs. They are available with or without a door in grey, red, black or green.
Available sizes:
5ft x 4ft
8ft x 4ft
8ft x 6ft
8ft x 8ft
5ft x 4ft
We also supply a range of recycled plastic hen houses, hen arks and hen lofts.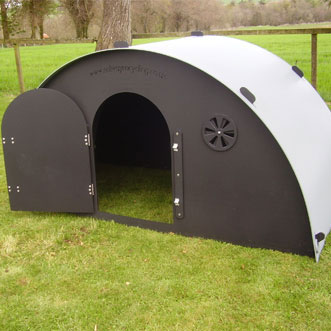 Eco and Deluxe Hen House
• Mobile, easy to clean
• Available in green, grey, red or black
• Built with a solid or mesh floor
• Available with or without run
Our Eco hen house is a large eco chicken ark is suitable for up to 16 hens.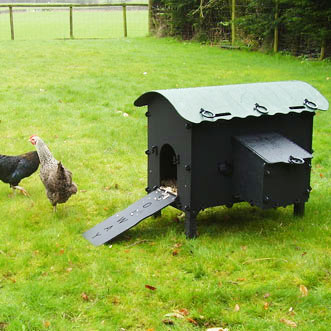 Benches
Our benches and picnic tables are all made from recycled plastic, which are fully weather proof.
Does not require weather treatment
Available in, blue, green or black
Can be created with or without arms rests
They are virtually vandal proof very hard to mark
Easy to clean and maintain
Hard to scratch so very suitable for use in public areas like public gardens and parks and they can be engraved with any name of your choice.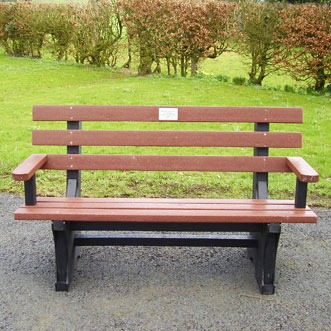 Sheep Pens
Ideal for indoor and outdoor use, our recycled plastic sheep pens are a great alternative to wooden pallets. They are:
• Very strong and rigid, yet easy to install and set up
• Warm, hygienic, easily cleaned and non-toxic
• Available in a row or back to back
• Available in a range of sizes
• Standard, Intermediate, Hill Sheep and Deluxe pens available
• No more hung lambs and missed mothering.
• Adopter Fronts available
• Bucket holders included
• Roofs available
• Available add-ons include – Anti-move pads, anti-escape panel, lamb protector panel, hay racks and buckets.
Standard size – 3ft3" x 5ft x 3ft
Intermediate size – 4ft x 5ft x 3ft
Deluxe size – 5ft x 5ft x 3ft
All available in a row or back-to-back. The innovative and award-winning design of our lamb adopter pens holds up to three lambs and ewes in secure and draft-free comfort. Supplier with bucket holders and buckets, the pens are easy to use and clean. They are also available as a six-bay unit.